Podcast
2021-12-17 Nerd Roundup!
Good friends. Good topics. Horrible internet.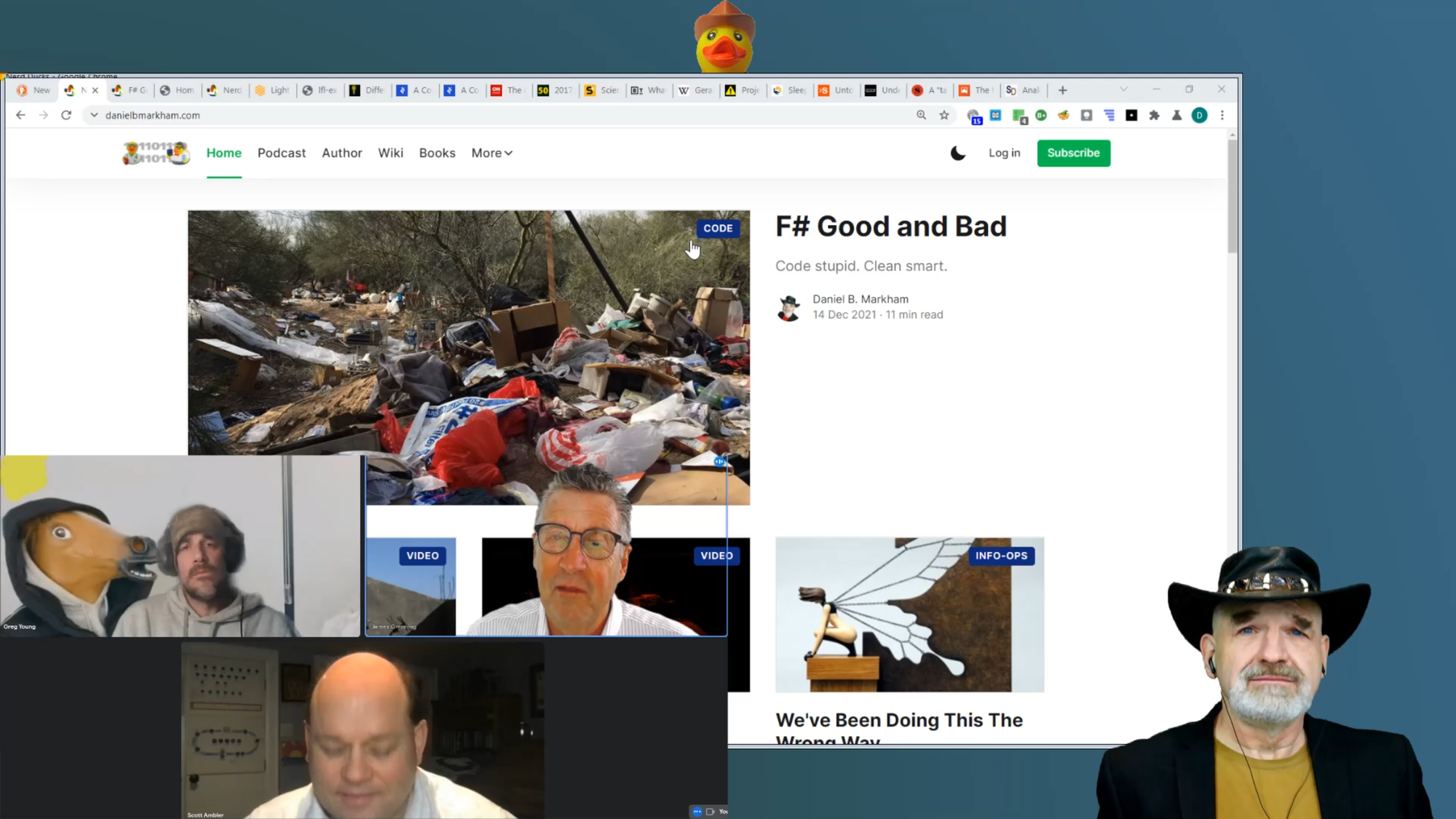 We were cursed by the tech overlords: we had at least ten drops in the hour we had to talk. We had a local maximum of four guests! Jon, James. Greg, and Scott hung out. It was most awesome.

This week it was friendship over struggle. The thing people never want to admit: social communication is active.
links

STORY
BUT WHY?
Light Field Lab's SolidLight offers a true holographic video display


---

For referernce: different types of holograms

Real 3D? yes please!
The Comprehensive List of Product Management Conferences


---

A Complete List of Project Management Conferences 2020

It's time (or already too late) to start thinking about conferences for next year. Which ones are the best for various aspects of technology development? Three easy first categories are Agile, Project Management, Programming, and Product Management. Which would you prioritize and why, and which are the best to attend? I'm picking product and project management because Agile/XP/#Buzzword seems to continuously fail when interacting with these disciplines. Each is probabluy an echo chamber. There are other categories, like testing. What a bunch of choices!
The cannons keeping airplanes safe, one chicken at a time
Chicken guns trying to take down airliners. What's not to like?
2017: Universal Paperclips
Clicker games are a mostly undiscussed aspect of coding, including working with IDEs. Universal Paperclips is iconic
Scientists Say We Should Rethink Moons as Planets... And Reinstate Pluto
Pluto, always and forever a planet! :)
What is scientism, and why is it a mistake?
Scienticism is an important topic to know. Far too many people bandying about "science" like it's a new magic sword
Gerald Bull


---

Project Babylon: Gerald Bull's Downfall

Follow-up to SpinLaunch story of last week: the canadian who wanted to build a giant cannon to launch satellites and was assassinated by Mossad
Sleep technique used by Salvador Dalí really works
Is good. Works for me, too! Now, dang it, our secret is out!
Untold History of AI: How Amazon's Mechanical Turkers Got Squeezed Inside the Machine


---

Underpaid Workers Are Being Forced to Train Biased AI on Mechanical Turk

Not sure this is a current news story or not, but my net was down and I didn't read like I usually do. Diego pointed out the role that mechanical turk-ers (Turkeys?) play in AI. Interesting, but also something that AI startup do NOT like talking about because it's a big part of their secret sauce
A "talking" cat is giving scientists insight into how felines think
check out the article links. There's an entire world online of talking pets. Who knew?
The Navy's fusion plans could produce a world-shattering weapon
Fusion spacetime anti-gravity propuslion. If I can believe in Santa, I can believe in this
---