Podcast
2021-07-01 Nerd Roundup!
We may have only talked about one or two links in our list this week, but we had a great time talking about tech, orgs, process, and what makes an ethical and effective consultant.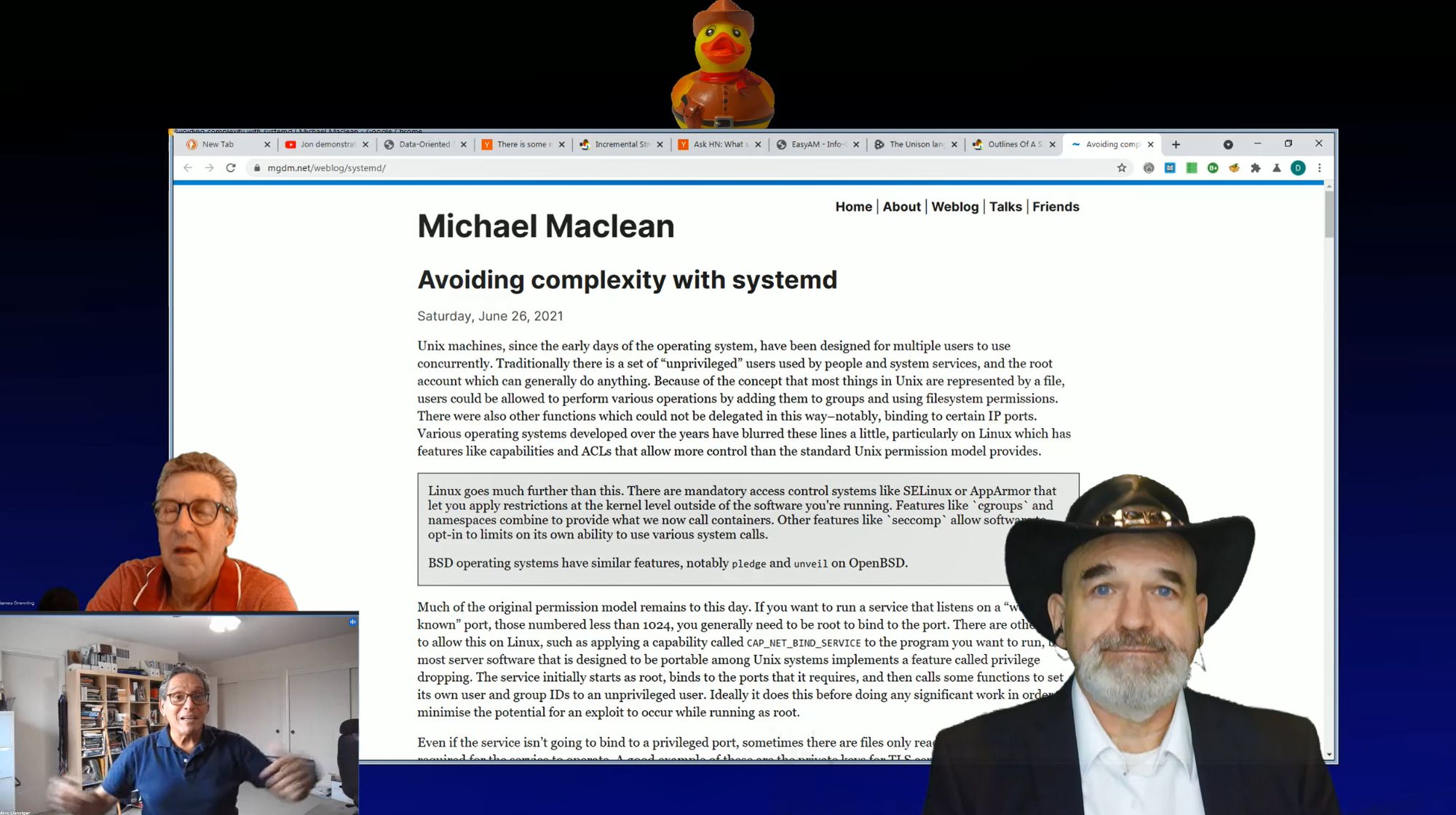 Marc Danziger joins James Grenning and I as we talk about the news this week in the world of tech. Marc's much more of a process/strategic tech consultant and brings a next-level people-process-nerditry look at things.